Playoff Seeding Is Up For Debate
Added on Dec 16, 2010 by Scott in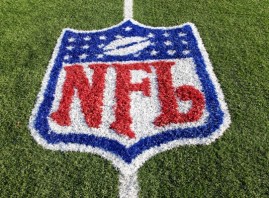 With odds increasing that the NFC West champion will finish at .500 or worse, the issue of playoff seeding is once again up for debate. Falcons president Rich McKay, who also co-chairs the NFL Competition Committee, is pushing for league owners to alter the current system which guarantees all division winners be granted a home game. If McKay had his way, Wildcard teams with better records would have the opportunity to host a playoff game.
However, McKay seems to be in the minority. The issue has been tabled in the past, but never received the necessary 24 votes required to institute changes. Common sense dictates a 11-5 Wildcard team is better than a division winner that finishes 7-9 or 8-8. McKay supports re-stacking the number 3 through 6 seeds based on record.
Commish Roger Goodell seems to think the present format is fine:
"I see the merits of what they're talking about," Goodell said. "But I also believe that our playoff system has worked quite well. … We were focused a lot on (whether or not) the priority should be win your division, get a home game. That's what clubs really felt should be the priority."
It's rare for division champions to finish 8-8, but with parity becoming more and more frequent, fantasy may transform into reality sooner than later. Since the merger in 1970, no franchise has ever won a division with a record under .500.
I don't have much of a problem with the current system, but it does seem a bit unfair for a hypothetical 12-4 team having to play on the road versus a hypothetical 8-8 division winner. Then again, a 12-win team should be able to travel and defeat an inferior opponent. If they can't, they're probably not a legit contender anyway.
As of Week 14, all four members of the NFC West are below .500. If everything falls right, history could be made. Laughable history, but history nonetheless.
Source: NFL.com
No Comments