Five Reasons Why UFC 120 Won't Be A Disappointment
Added on Sep 29, 2010 by Bill Jackson in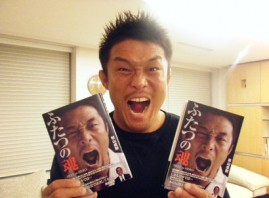 It's no secret that UFC 119 fell just a tad short of fulfilling many fans expectations. The UFC has been setting quite a high standard for itself lately, so those new to the sport might not be used to the occasional main event dud. There have been plenty of them, especially when Tim Sylvia was winning—at least they usually kept him in the co-main event. But, in all honesty, we should not have expected much from UFC 119. The main event was originally scheduled between two fighters coming off of first-round knockout losses—before Antonio Rodrigo Nogueira pulled out—and nobody was mistaking Cro Cop for championship material these days. The UFC sometimes has to make a cheap card because there are not enough marquee matchups to fill every month of the year.
Well, that won't stop them from putting on two shows for the month of October. UFC 120 will take place on Oct. 16 in London, England, and will be headlined by a middleweight clash between Michael Bisping and Yoshihiro Akiyama. Will UFC 120 annoy fans as much as the last event? Here are five reasons why it probably won't.
5. It's an appetizer
UFC 120 takes place just a week before UFC 121, which will consist of a heavyweight championship that nobody can predict. It's best to think of this card as a mere appetizer for UFC 121. Keep your expectations low and you will be pleasantly surprised. If the card sucks terribly, then just wait a week for an epic event.
4. Is Hathaway a contender?
While Mike Pyle isn't exactly the name fans were craving to see test rising undefeated English prospect John Hathaway, it is a solid fight and will further show what Hathaway is made of. In his recent UFC appearance, Hathaway upset Diego Sanchez after rocking him early in the fight and then winning every round. It was a breakout performance that left fans clamoring for more. If Hathaway looks impressive yet again, a big fight is coming very soon after.
3. Sexyama!
No matter what your opinion of Yoshihiro Akiyama is, you can't deny that he is never in a dull fight. Both of his UFC appearances have won "fight of the night" honors and, if Michael Bisping obliges, he could make it three for three. Obviously, this fight should not be a main event, but it will undoubtedly be an entertaining scrap. Also, the winner will be a contender in the recently surging middleweight division.
2. Hardy vs. Condit
Frankly, this fight should be the main event. You have a former title challenger facing a former title holder in a match of two of the brightest young—not to mention savage—welterweights in the UFC. Hardy and Condit have both proven their heart and will repeatedly in the cage, so it is hard to believe that this fight won't be a vicious war. And let's not forget that the winner will be a strong candidate for either a title shot or a title eliminator.
1. For Christ's sake, it's free!
If UFC 119 had been a free event on Spike TV, the criticisms would have been less like, "UFC is going downhill fast. This was the worst event ever!" and more like, "That fight sucked, but at least it was free." When a solid MMA event requires nothing of you besides watching it, then it is hard to find something to get angry about. UFC 120 will be shown live and free on Spike TV, that alone makes this an awesome event. Even if you got plans Saturday, just DVR the event and it will make nice company with your Sunday morning hangover. Hard to have lower expectations than that.
No Comments