NHL Betting Preview: Colorado Avalanche at Dallas Stars
Added on Nov 20, 2010 by Jack Thurman in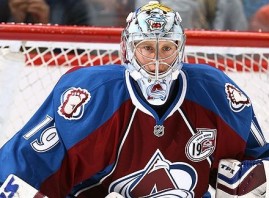 NHL hockey betting on Saturday features a pair of Western Conference teams as the Colorado Avalanche head to Texas to take on the Dallas Stars.  Colorado is in a neck and neck race atop the Northwest Division with the Vancouver Canucks and both teams are tied with 23 points.  Vancouver faces a tough game against Chicago on Saturday so this would be a good opportunity for the Avs to pull ahead.
Colorado Avalanche at Dallas Stars
November 20, 2010  5:00 PM Pacific
The Dallas Stars started the season in excellent form but have since sunk to the bottom of the Pacific Division.  They haven't been playing badly, but have been passed by the strong play of their division rivals.  They remain a very good home team (7-3-0) but they're facing a Colorado team that is 5-3-1 on the road.  Avs got their starting goaltender Craig Anderson back in the lineup on Friday and he backstopped a 5-1 blowout of the New York Rangers.
Statistically, these teams are very comparable with both ranking high in scoring offense and lower down the table in scoring defense.  For Colorado, we expect that to change with Anderson back between the pipes.  Avs have won 7 of 10 and with their goaltending solidified could go on a strong run.  They've won four of the last five meetings with Dallas including a 5-0 home blowout earlier this season.  Dallas is only 4-4 against teams with winning records while Colorado is 7-3.  Overall we think Colorado is the better all around hockey team and that makes them an especially attractive play at this price.  Look for the Avs to continue their strong run with another win over a Dallas team that might have overacheived significantly in the early part of the season and are somewhat overvalued here.
Bet Colorado Avalanche +130 over Dallas Stars
No Comments