Matchday 5 Preview: Tuesday's Matches
Added on Nov 22, 2010 by Trent Sillanpaa in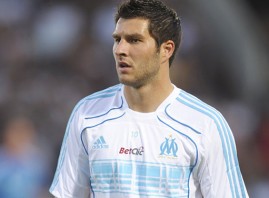 (Home team listed first; team points in parentheses)
Group E
FC Basel (3) vs. CFR Cluj-Napoca (3): In what should be merely a fight for third place and a spot in the Europa League's final 32, Basel will need to find some consistency. Cluj took a 2-1 victory over Basel to open group play, but has lost three straight. Basel split its middle matches with Roma and should get the valuable three points here.
AS Roma (6) vs. Bayern Munich (12): Bayern has done the work to move into the knockout phase while Roma is assured of nothing. On the back of a strong performance over the weekend in Serie A look for Roma to get at least a point on home soil
Group F
Spartak Moscow (6) vs. Marseille (6): This is the group's pivotal match. Spartak won 1-0 at Marseille to open group play, but the French side rattled off a 7-0 win over Zilina last time out. Trips to Russia are never easy, so don't expect more than one point at most from Marseille.
Chelsea (12) vs. MSK Zilina (0): Chelsea has the group wrapped up and faces the upstart from Slovakia at home just after losing a second consecutive Premier League match. The Blues will look to turn around their poor form on the minnows.
Group G
Auxerre (3) vs. AC Milan (5): Auxerre finally got a result when it defeated Ajax at home and will try to do it again as it tries to steal second place in the group. Milan is still fuming over its draw versus Real, but will be in for a real battle here. Both teams will play for three points, but it'll be a tough few points to get.
Ajax (4) vs. Real Madrid (10): Real advanced with its 2-2 draw at Milan, but hasn't wrapped up first place yet. Meanwhile, Ajax has a chance here in its final home match of group play to steal some points which could get it to the next phase. Who will Real feature with El Clasico less than one week away?
Group H
Braga (6) vs. Arsenal (9): Braga turned around a dismal start to group play by taking out its frustration on Partizan, winning two matches by a combined 3-0 score. Arsenal fell at Shakhtar last time out and can wrap up advancement in Portugal. Arsenal is at another level, so don't expect too much from Braga here.
Partizan Belgrade (0) vs. Shakhtar Donetsk (9): Partizan is playing for pride after being eliminated from knockout stage contention by Braga. Shakhtar is still playing for the top spot in the group, and I'm pretty sure that will lead to more success in this match.
No Comments