Around The NHL: Shelley Suspended 2 More Games, Kane Out 2 Weeks
Added on Dec 29, 2010 by J Merrill in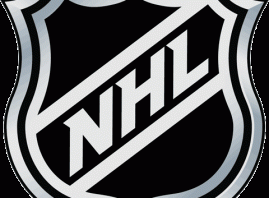 I think someone told Jody Shelley that if he gets suspended 10 times by the NHL he gets a free sandwich and a drink. Big shock here, the Philadelphia Flyers punched Vancouver's Andrew Alberts who went down faster then a hammer when you throw it in a lake. Shelley was given a 5 minute match penalty, and then escorted off the ice. Alberts also left the game because of the injury with about 8 minutes left in the game.
The NHL has responded to the incident and Shelley was suspended for 2 games. He will miss Thursday's game in Los Angeles, and he will Friday's game in Anaheim. He will be able to play for the Flyers in their January 2nd game against the Detroit Red Wings. This is the 5th suspension of Shelley's career, and his second in just thirty days. He was handed down a 2 game suspension when he hit Boston Bruin's defensman Adam McQuaid from behind.
Here is the Video of the punch:
Bad News For Hawks
Just as Patrick Kane and Marian Hossa were both back on the ice, the Chicago Blackhawks were dealt another blow when Captain Jonathon Toews had to leave the game last night. Turns out he has an upper body injury, and he will likely miss 2 weeks. Toews left the game after taking a hit from Matt D'Agostini along the boards in the first period. Toews left the ice favoring his right shoulder. Toews has 15 goals and 18 assists and is second on the team with 33 points.
Coach Quenneville told the press on Wednesday that they are confident this isn't a more serious injury. He said "The tests that were done, I think we got a pretty good read on him. I think Tuesday night we had a pretty good idea, and he's feeling OK Wednesday. That's kind of where we are at."
Kane just got back on Tuesday after missing 8 games, and Hossa came back last week from missing 10 games. Considering the difficulties they have been dealing with the injuries pretty well. Brian Campbell told the media that everyone knows injuries are a part of hockey, and you need need to overcome them. "We've dealt with injuries. You have to move on, and if you can't move on you're not going to be very successful."
No Comments