Premier League Weekend Preview
Added on Dec 03, 2010 by Trent Sillanpaa in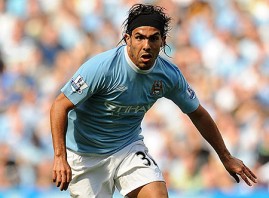 Saturday
Arsenal (-1 ½) vs. Fulham: The Cottagers have stayed out of the relegation fray the last couple years, but are in the thick of it now. Winning at Arsenal is too much to ask, but staying within a goal could be possible with the Gunners missing Fabregas, Diaby, and Vermaelen. Arsenal should find two goals, which is plenty in this London derby.
Birmingham City (+ ½) vs. Tottenham: It seems Spurs are having an even better domestic season than they are, yet even when they struggle it always follows with a success. Two big wins in a row need to be validated by another three points on the road. It won't be easy, but Tottenham takes it.
Blackburn (- ½) vs. Wolves: Rovers are in limbo right now, just out of the bottom three and far from the top. Wolves are a mess away from home and can't be expected to get a result, though.
Chelsea (-1 ½) vs. Everton: If ever Chelsea needed this matchup it is right now. In an odd way, falling out of first could be a good thing for Chelsea, taking some pressure off after a string of poor results. Everton stunk at home against West Brom, why would it stay within two goals of a needy Chelsea?
Manchester City (-1) vs. Bolton: Wanderers are solidly in the top six, but are not at the same level talent-wise as City. However, City has struggled at home. A gambler takes Bolton in this one since it is given a goal.
Wigan Athletic (Pick) vs. Stoke City: As good as Stoke has been compared to expectations, it has struggled with five road losses. Wigan is better at home, but who isn't in the Premier League? This smells like a draw, but if you want a winner don't expect Stoke to do it.
Blackpool (+1 ½) vs. Manchester United: Postponed with a frozen pitch. No make-up date has been given and it doesn't sound like it'll be thawed by Sunday. This obviously hurts United more since it just went top of the table and will have to make the match up later on when it could be fatigued by the FA Cup and Champions League action.
Sunday
West Brom (Pick) vs. Newcastle United: It was a gift of a result last week for Newcastle, one which was desperately needed. West Brom got another surprising result away from home and should be able to strike again this week.
Sunderland (- ½) vs. West Ham: Sunderland has yet to lose at home while West Ham has not won on the road. At this point it is that simple to explain this match.
Monday
Liverpool (-1) vs. Aston Villa: The Reds have settled into a pattern of doing well enough to stay in the middle of the table, but too little to be far from danger. Villa is tanking in part due to injury and struggles on the road. Anfield still does not welcome visitors, so Liverpool wins.
No Comments