A Seat at the La Liga Table
Added on Nov 16, 2010 by Trent Sillanpaa in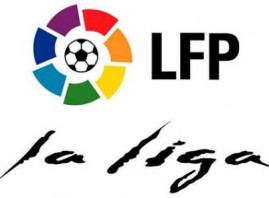 We all know where this is headed. La Liga may well feature the two best teams in the world and they're once again on a collision course at the top of the league table. With another weekend of matches still to play before Real Madrid and FC Barcelona meet for the first time this season at the Camp Nou not much will affect what is at stake that final Monday of November: an inside track to another La Liga title. Until then, here are the notables following last weekend's matches.
Biggest Rise: Hercules (16th to 13th)
This might seem like a fairly pedestrian rise in the table, not to mention one which is meaningless to the races for the league title and a spot in European competition. Well, that's all true. But no team jumped as far in the standings as Hercules, which continues to defy the odds early in the season. There isn't much separating these guys from the relegation zone – just three points – but there are four sides standing between Hercules and a trip back to the Segunda Division and that is very important. Thanks to goals from how-did-they-end-up-at-Hercules standouts David Trezeguet and Royston Drenthe, Hercules posted an important comeback win over Real Sociedad. Hercules just wants to stay in La Liga after a 13-year absence. So far, so good.
Biggest Drop: Espanyol (4th to 6th)
Keeping things logical, Espanyol's drop fits the bill in this spot. If Espanyol wants to challenge for a Champions League spot it would do well to win at Racing Santander. Instead Espanyol was lucky to get the point it did from a scoreless draw. Goalkeeper Carlos Kameni saved a penalty kick in the opening half to earn that one point, but by the end of the weekend Valencia and Sevilla jumped Espanyol – doh!
Most Important Rise: Real Madrid (remained 1st)
Sure, Real Madrid didn't actually move up the table because it already held the top spot, but it felt like that after Gonzalo Higuain's goal in the 82nd-minute allowed Los Blancos to escape with a 1-0 at Sporting Gijon with Jose Mourinho watching from a suite. It seems more important for Real Madrid to enter El Clasico in first place, and any team aspiring to win the league must win ugly now and again. Until Higuain pounced on the winner it looked like a scoreless draw was the best Real Madrid could hope for late in the match, but instead it found a way to secure all three points when playing far from its best.
Most Important Drop: Real Sociedad (7th to 9th)
It always starts somewhere, a fall from a position nobody expected a team to be in. This is the fear for every Real Sociedad supporter who has enjoyed the team's hot start to the season. That match may have come and passed over the weekend when fellow La Liga newcomer Hercules overcame Real Sociedad's early goal to take the match of promoted teams. One has to feel that these two will be battling in the bottom half of the table as the season wears on, and in Real Sociedad's quest to remain in La Liga this may be the point where things turned sour.
Match of the New Week: Villareal vs. Valencia, Saturday
A showdown between La Liga's third and fourth place teams should be an entertaining affair between two teams battling for a top four finish despite featuring vastly different ways of finding the back of the net. Whereas Villareal features a pair of in-form attacking players who have each scored seven times in league play in Nilmar and Guiseppe Rossi, Valencia features 10 players who have scored at least once but no more than Aritz Adruiz' three goals. The biggest factor here seems to be location, though. Villareal has won all five of its home matches to date and done so with a 13-1 goal differential. Valencia is fortunate to be in fourth after allowing 11 goals in as many matches while producing just 16.
1 Comment