La Liga Weekend Picks Against the Spread
Added on Nov 19, 2010 by Trent Sillanpaa in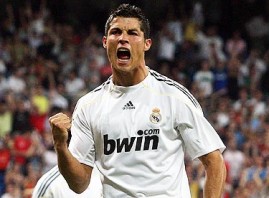 Best Favorite Pick: Barcelona (-1 ½) at Almeria, Saturday
With El Clasico on tap for a week from Monday and all the Barca stars returning from international duty this could be a trap match. However, Barca has managed 11 goals in its last three La Liga matches and knows the danger of looking ahead when on the road. Almeria has actually been solid defensively, allowing just 10 goals in 11 matches. Something tells me two goals will be plenty for Barca in this one, though.
Best Underdog Pick: Malaga (+1/2) at Deportivo La Coruña, Sunday
Two sides separated by one points and one spot in the table, it is surprising that there is a spread in this one. Even though Malaga hits the road for this test you have to like the chances of any team winning away from home when it has doubled its opponents scoring total for the season. Is it as easy as that? Well, yeah, it kind of is. Malaga will score.
Large Spread Pick: Athletic Bilbao (+2) at Real Madrid, Saturday
It is the same story here as with Barca. Real is gearing up for its biggest rival after a quick turnaround from the midweek internationals, but being at home can actually be trickier. Two goals is a large spread in a trap match like this one, and Bilbao can get something out of this if it plays well. Don't expect Real to drop points, but they probably won't win by more than two goals either.
Small Spread Pick: Atletico Madrid (Pick) at Real Sociedad, Sunday
Atletico has yet to play to its potential thus far and this match would be a great time to make a move toward the top four, if it ever will. The attacking options are there and if they get on a roll then they can play with anyone on a given day. The schedule also gets significantly easier through the early part of next year after this one, so Atletico would be wise to put it together.
Match of the Week Pick: Villareal (-1) vs. Valencia, Saturday
This will be close and it will be played at a high level. Villareal sits in third place, just ahead of Valencia, and seems to have done more this season despite the teams' close proximity in the standings. Through five home matches Villareal has secured 15 points, so it might take a special effort for Valencia. When a team is on a roll in one way or another you have to ride that team. Villareal has outscored opponents 13-1 at home in La Liga and until they prove you wrong…
Other matches (spreads, not picks):
Espanyol (-1/2) vs. Hercules, Sunday
Levante (Pick) vs. Racing Santander, Sunday
Osasuna (-1/2) vs. Sporting Gijon, Sunday
Sevilla (-1) vs. Mallorca, Sunday
Getafe (-1/2) vs. Real Zaragoza, Monday
No Comments