Premier League Weekend Picks Against the Spread
Added on Nov 19, 2010 by Trent Sillanpaa in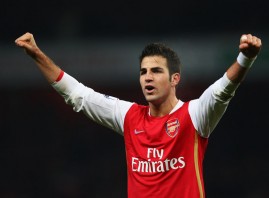 Best Favorite Pick: Chelsea (-1/2) at Birmingham City, Saturday
Chelsea will bounce back from its debacle against Sunderland last weekend. Paulo Ferreira is a liability at right back – his natural position – so it's no surprise the Blues allowed three goals with him at center back. This is a small spread and it's hard to imagine Chelsea not coming through with a good performance to make up for such a poor one. Plus there's that whole Birmingham being a poor side thing.
Best Underdog Pick: Newcastle United (+1/2) at Bolton, Saturday
Not of the underdogs stood out too much this weekend, but this should be an even match between surprise teams. This is nearly the match of the week, but not quite. It really is difficult finding much to separate these two. In the end it could come down to which forward is on. Between Newcastle's Kevin Nolan and Andy Carroll (7 goals each), and Bolton's Johan Elmander (6) there will be plenty of firepower on display. Newcastle has actually secured more points away from home than Bolton has inside the Reebok.
Large Spread Pick: Wigan Athletic (+2) at Manchester United, Saturday
How can you really trust Manchester United to cover a two-goal spread right now, even at home? Okay, so the Red Devils have five wins and a draw inside the Theatre of Dreams, but both of their wins by more than two goals came in August. Doesn't August seem like a long time ago? Man U will win, but don't buy into a return to three-goal victories just yet.
Small Spread Pick: Blackpool (Pick) vs. Wolves, Saturday
Blackpool has been a real surprise as a newly promoted team with few expectations, if any. However, the best work has come away from home. Luckily for the Seasiders, Wolves has been bad all around and has one point from six road trips. That's basically a one-way ticket back to the Championship. Look for Blackpool to find a way against a poor, poor Wolves side which it would do well to bury while it has the chance.
Match of the Week Pick: Arsenal (-1) vs. Tottenham, Saturday
Arsenal is in a great spot heading into this North London derby and not just because Spurs have yet to win at Arsenal (Highbury or Emirates) since 1993. Last week Arsenal won a pair of road matches to overtake Manchester United for second place and pull within two points of Chelsea. Now Tottenham come calling, which obviously hasn't served Spurs well for about two decades. There will be goals, but even though Tottenham should find the net it is no guarantee since it often is more outclassed than it should be at Arsenal. The Gunners are rolling and have a chance to prove a point in their challenge for the title, and they will do that.
Other Matches (spreads, not picks):
West Brom (Pick) vs. Stoke City, Saturday
Liverpool (-1) vs. West Ham, Saturday
Blackburn (Pick) vs. Aston Villa, Sunday
Fulham (Pick) vs. Manchester City, Sunday
Sunderland (Pick) vs. Everton, Monday
No Comments