Premier League Weekend Preview
Added on Nov 26, 2010 by Trent Sillanpaa in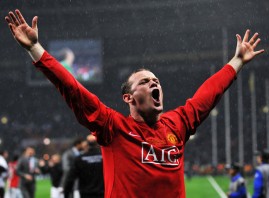 Saturday
Aston Villa vs. Arsenal: Give Tottenham all the credit in the world, but Arsenal blew it last weekend. This match gained importance when the Gunners let all three points slip away last weekend, and while Aston Villa has struggled with injuries it has shown the ability to play with the big boys (like United). Arsenal has come through on the road and should do the same in a real fight.
Bolton vs. Blackpool: Bolton made a statement last time out against even if Newcastle's shine has begun to fade. Blackpool has surprised, especially on the road, but Wanderers have the firepower to take care of business.
Everton vs. West Brom: West Brom has come alive a bit and given its fans some hope heading into the New Year. However, Goodison Park is a tough place to win for the team not wearing blue. Everton needs this match too much to falter.
Fulham vs. Birmingham City: As quaint as Craven Cottage is, it doesn't exactly strike fear into the hearts of visiting foes. Birmingham shocked Chelsea, but was thoroughly outplayed. Both teams need something from this and Fulham needs it a little more. Still, look for a share of the points.
Manchester United vs. Blackburn: United made it through a stretch without the services of Wayne Rooney, Ryan Giggs, and Paul Scholes. Despite some close calls, United has yet to lose this season and will continue the trend against Rovers. The Red Devils win again and keep the pressure on Chelsea.
Stoke City vs. Manchester City: Stoke has proved to be very tough all season long, and Manchester City hasn't exactly run rampant each time it leaves its home turf. Look for Stoke to ride its luck and find another point which keeps it in the top half of the table.
West Ham vs. Wigan Athletic: If ever West Ham needed to rally together and get a win it is this weekend. The Hammers were embarrassed at Liverpool – which has been far from a juggernaut in its own right – and are planted firmly in 20th. This doesn't look like a side that will find answers soon, though Wigan isn't much better. West Ham will be better off making this match ugly, if it can do that it may just earn a draw.
Wolves vs. Sunderland: Just ahead of West Ham is Wolves, though that doesn't mean much. The home side is five points off from even the 18th team, so plenty of work must be done. Sunderland is sitting pretty in 7th because it has won matches it should win. This will be another instance of Sunderland taking care of business.
Sunday
Newcastle United vs. Chelsea: After a torrid start, Newcastle success has proven to be a mirage. Meanwhile, Chelsea has lost two straight Premier League matches unimpressively and is top only on goal differential. Oh, how things can change… The Blues are too good to toil much longer, and Newcastle is slipping fast. Chelsea won't win easy, but it will win.
Tottenham vs. Liverpool: Spurs would be wise to not take Liverpool lightly. It could happen even if it seems unlikely, though the Reds played well in their first match without Steven Gerrard last weekend. Goals haven't been difficult for Tottenham to come by and you have to expect more of the same in a victory over Liverpool.
No Comments