A Seat at the Serie A Table
Added on Nov 16, 2010 by Trent Sillanpaa in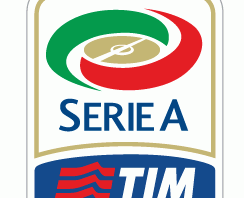 The shifts in Serie A seem nearly seismic with changes all over the table. A new team on top, repercussions from the Derby della Madonnina, and a bit of a sorting out of the muddle in the bottom half shows that two-match weeks really are all the rage. Now is time to get to the point.
Biggest Rise: Parma (18th to 14th)
Four spots isn't that huge of a rise considering two matches and six points can change the standings quite a bit early in the season. However, Parma has to be thrilled with its results of the past week as marginally impressive as the 1-0 victories over Sampdoria and Bari may have been. Parma began last week tied on points for last place, but managed to end it with three teams providing a buffer zone between it and relegation. There is still plenty of work to do if Parma wants to avoid anxiety in the spring, but it did as much as any team could with two goals in as many matches.
Biggest Drop: Sampdoria (7th to 10th)
Plenty of changes take place in the middle and that's where Sampdoria is firmly entrenched. The fog certainly didn't help matters in the 1-0 loss to Parma, though one hopes it wasn't a sign of things to come. Being in 7th place through 10 matches does no more to make a team bound for European competition than 10th place makes it bound for a relegation battle. That said, Antonio Cassano's absence is obvious after consecutive goalless team performances, so the goals Sampdoria need must come from somewhere.
Most Important Rise: AC Milan (2nd to 1st)
It really couldn't have been a better week for Milan, which began in second place two points behind Lazio, moved into first with a 3-1 victory over Palermo, and stayed there with a 1-0 derby win over Inter thanks to a penalty kick from former Nerazzurri Zlatan Ibrahimovic. There's no reason for Milan to not stay top of the table, and when a team takes over first place it is always the most important jump in the standings.
Most Important Drop: Inter Milan (3rd to 5th)
What a week of contrasts in this city. As AC Milan moves into first place and defeats Inter Milan, Inter slumps to fifth place and falls a full six points back of its league-leading rivals. Now come the complaints about everything from coaching to player performance to the transfer window to what's for dinner. Inter now faces a surprisingly important match at Chievo Verona this weekend and hopes that the rest of the attack to match the recent output of Samuel Eto'o.
Match of the New Week: Genoa vs. Juventus, Sunday
On a weekend without an obvious standout match like last weekend's, this gets the nod for featuring a Juventus team in need of three points and a Genoa team on a roll. This may not be the most exciting game, but considering Juventus has to find itself a bit on the road against a stubborn side means is should be exciting as the teams push for a late winner.
No Comments