UEFA Europa League Round One Surprises, Groups A-F
Added on Nov 16, 2010 by Trent Sillanpaa in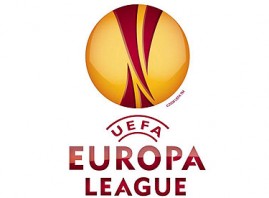 If a tournament was ever going to feature surprise teams it would be the one featuring 48 teams in the first group stage! There's nothing inherently wrong with so many teams, but there's a reason – other than the average fans preference for the Champions League – why folks struggle to get too interested in the Europa League at this early stage of the competition. Just wait until even more Champions League castoffs join in after the New Year!
Group A: Juventus (3rd, 4 pts.)
It really takes a lot of effort to manage four draws in a row, be it in a tournament or in league play, yet Juventus has managed just that. I guess the opening 3-3 draw with Poland's KKS Lech Poznan that featured an early 2-0 hole for Juve in Turin, an injury time equalizer for the visitors, and a hat trick for Latvian Artjoms Rudnevs was telling after all. Now Juve are going to need a result versus Manchester City on the final matchday (if it's not too late by then) to advance.
Group B: Aris Salonika FC (3rd, 4 pts.)
How the Greeks have managed to stay in contention without the Freddy Adu on the pitch is stunning! Okay, so I'm poking fun at the never-great Adu, but Aris has surprised in a good way. Despite sitting in third place with two matches remaining, Aris has been in the thick of things in a tough group. A 1-0 win over Atletico Madrid was a great start and despite tough losses to Rosenborg and Leverkusen, the team sitting mid-table in the Greek Super League has hung with talented, sizeable sides.
Group C: Sporting Clube de Portugal (1st, 9 pts.)
Considering the competition, Sporting should be in first place. However, these guys manage to play below their talent level more often than not, so taking care of business in the first three matches was refreshing for a club whose achievements on the pitch rarely seem to match the accolades of the individuals playing each match. Then again, Sporting beat last-place KAA Gent 5-1 and lost to the same side 3-1 in back-to-back matches.
Group D: Villareal (3rd, 6 pts.)
In all likelihood Villareal will advance out of this group. It sits one point behind both PAOK and Dinamo Zagreb with a match against bottom feeder Club Brugge left, and is having a good domestic season. The surprise is that Villareal has managed just three goals and has a minus-one goal differential through four matches. In Spain, Villareal is averaging two goals per match behind Giuseppe Rossi and Nilmar (seven goals apiece). Now they need that production here.
Group E: FC BATE Borisov (1st, 10 pts.)
FC BATE has managed 10 points from four matches and clinched a spot in the next round. Not only is the Belarus side unbeaten, it has gotten there with flair by scoring 10 goals so far. Rematches with Dynamo Kyiv and AZ Alkmaar remain, but they have been rendered nearly meaningless by these overachievers.
Group F: Palermo (3rd, 3 pts.)
It isn't just that Palermo is in a bad spot with two matches left or that it has lost three matches, it has more to do with not being very competitive. A 1-0 win over Lausanne has kept it theoretically alive, but unless it fixes its defensive woes it has no chance to advance. Palermo has allowed three goals in each of its three losses and things probably won't get better since it is the third worst defensive team in Serie A.
No Comments