UEFA Europa League Round One Surprises, Groups G-L
Added on Nov 17, 2010 by Trent Sillanpaa in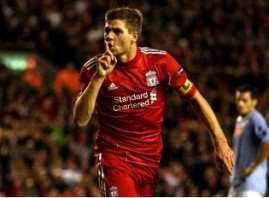 Group G: Zenit St. Petersburg (1st, 12 pts.)
Again, it can be plenty surprising seeing a solid team take care of business in European competition. If you need an example just look at Barcelona's pedestrian efforts in a weak Champions League group this season. Zenit is a quality attacking side and has shown a plethora of scoring options aside from Alexander Kerzhakov and Danny. Winning four straight is never easy in a tournament, especially with few goals from your top four scorers aside from one Kerzhakov hat trick.
Group H: Getafe (3rd, 3 pts.)
Playing in a top league, such as La Liga, can both prepare a team to play against quality sides as well as sap the same team's energy. Is that what is happening to a team like Getafe? No La Liga side should struggle with the fifth place team in the Swiss Super League – in this case Young Boys – but Getafe is looking up at such a team. Getafe scores in bunches, but in between the bunches it doesn't seem to score at all. Evidence: two goals in four group matches. Ouch!
Group I: Debreceni VSC (4th, 0 pts.)
You can excuse Debreceni for propping up the bottom of the group table since PSV, Eindhoven, and Ukraine's Metalist Kharkiv are the competition. However, zero points, one goal, and a minus-10 goal differential is why-did-we-even-show-up stuff. At this point Debreceni might really want to save some money and skip its final Europa League trip of the season to Kharkiv.
Group J: Borussia Dortmund (3rd, 5 pts.)
Dortmund must be kicking itself for throwing away a spot in the Champions League over its final two matches of last season. Sure, it certainly wouldn't have fared any better, but at least it would've returned to the big time after a brief absence. Instead Dortmund is third in a solid group, though it allowed the only three goals Karpaty Lviv has managed and netted just one goal of its own in three matches. Tough seeing these guys make up three points now.
Group K: Liverpool (1st, 8 pts.)
I'm not sure what is worse, being surprised that Liverpool tops the group and has done so without losing or that it has been unimpressive in doing so. I'll give the Reds credit for being in such a good spot considering their struggles this season. Keep in mind that these results came before the team got on a mini roll in the Premier League, too. Keep an eye of Liverpool as the competition wears on. The talent is there and the addition of midfielder Raul Meireles from Porto has been a good one.
Group L: FC Porto (1st, 10 pts.)
It isn't that Porto tops the group, it is that it has done so during a transition period when it has sold the likes of Meireles and Bruno Alves. It really is impressive how many class players Porto can sell and just replace while hardly missing a step. This team that could very well follow Hulk deep into the tournament.
No Comments